Plus Size Wedding Gown
so elegant with exotic back
Find your dream gown in your size
Being engaged is one of the happiest times of your life, but it can also be one of the most stressful times. For brides of all sizes, shopping for the perfect dress is often complicated and a bit intimidating. It's even harder for a full-figured bride searching for a plus-size wedding dress. You have to deal with samples that are too small, sales people that are sometimes unfriendly and the worry of not finding a shape that flatters your body type. Before you set foot in the first store, it's helpful to arm yourself with as much information as possible. Here are some tips that every plus-size bride should know before embarking on her journey for her dream gown.
Sizing:
The sample dresses in most bridal salons are a size 10. Or so you think. Bridal clothing runs small, so a size 10 is actually equivalent to a size 6 in sportswear.
This means that many women will attempt to try on a sample that simply doesn't fit. Don't let this frustrating fact discourage you though. Many designers make their dresses up to a size 22 or 24, so finding a fashionable plus-size wedding dress is far from impossible. You should note that, for larger sizes, many stores tack on additional charges to cover the extra fabric and the special measurements it takes to ensure your dress fits correctly. But it's worth it because you are guaranteed to get a dress that fits you properly and, more importantly, makes you feel beautiful. After all, it is your wedding day.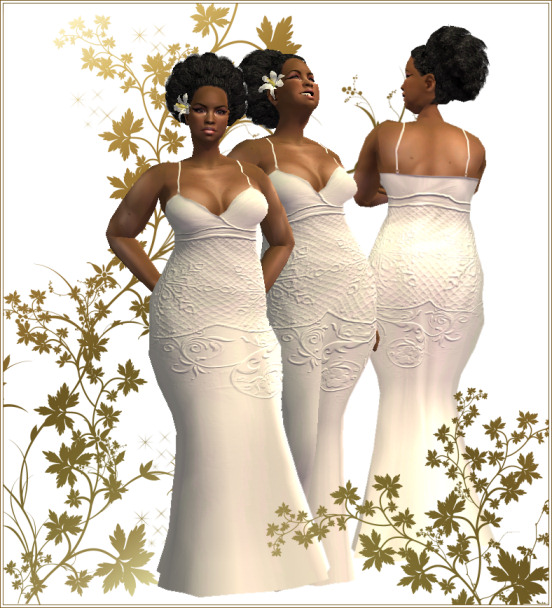 Shopping for Plus-Size Wedding Dresses