Why Buy Your Prom Dress Online
When you are choosing your prom dress, you are most likely thinking of the stores in the area that sell prom dresses as well as evening dresses and wondering when they will start showing the new styles. Unfortunately, the stores in the area will not start showing prom dresses until much later in the season and you will be limited to selection. You can, however, expect to pay a great deal of money as you compete with other girls who all want the same dress.
You can beat the rush and get the prom dress of your dreams if you shop for prom dresses online. Here are five good reasons why you should buy your prom dress on the internet:
1. You will get a bigger selection
This is one of the biggest plusses of buying your prom dress online. When you buy your prom dress in a store, you are limited to what the store buyer thought would sell this year. You will see a certain number of styles and that will be it. If you want the biggest selection of prom dresses, however, you can shop online. Here, the sky is the limit as most online stores get prom dresses from a variety of different sources - truly giving you every opportunity to get the prom dress you have always wanted.
2. You will not see your dress coming and going at the prom
Do you really want to be wearing the same prom dress as 10 other girls at the prom? Of course not! One of the best reasons for buying your prom dress online is that you are likely to get a style and dress that you will not see others wearing at the prom. If you want to be one of a kind, then shop online.
3. You can save a ton of money
You can save quite a bit of money - and we're talking hundreds of dollars here - by buying your prom dress online. If you are unsure about the size, try on a dress in an off line store and then order that size online. Most online prom dress shops also give you an idea of how to measure for your size. Remember that you can always get the dress altered by a seamstress or tailor for a few dollars. Even if you need alterations, you will end up saving a lot of money if you buy your prom dress online.
4. It is convenient
With the price of gas, who has the time or the money to go hopping from store to store? If you want convenience, it doesn't get any better than being able to shop right from your home. And you will also save in the gas tank.
5. You get your prom dress ahead of everyone else
You can shop early for a prom dress online. A lot earlier than you can in the stores. And instead of having to battle other girls who all want the same dress, you can already be set for the prom if you get your prom dress ahead of time by shopping for it online.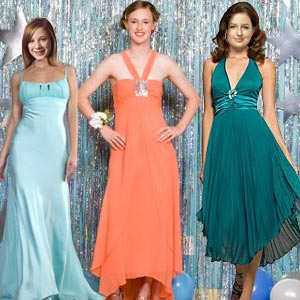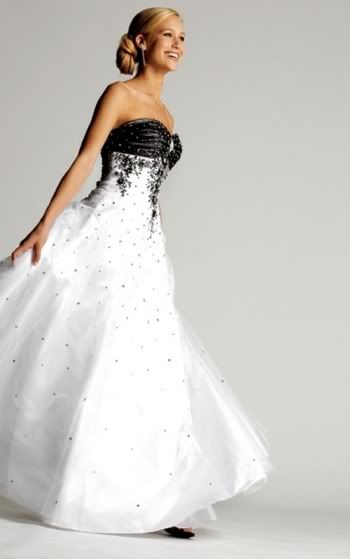 Why Buy Your Prom Dress Online