Save Money on Your Wedding Dress
* Look in magazines to get ideas from wedding dress designers. Determine the style's that you like best, and how you would like to look on your big day.
* If you've picked a simple wedding dress or a short wedding dress, you can make a tulle apron very inexpensively to wear over the skirt. Do this by gathering tulle and sewing ribbon on for a waistband to tie into a bow. A long tulle apron over a short skirt is very pretty. Ask at the fabric store, what amount of material you need. Tulle is very cheap.
* You don't even have to hem tulle. You can leave it as is or cut around the bottom with scalloped scissors.
* Sew a two-piece dress by making a top from your choice of fabric or buying a top. The skirt can be made from about five layers of tulle. Gather, add a waistband and wear a slip underneath.
* Check out the mall department stores. You might find (not in the wedding dress department) the perfect dress for you. Also, Filene's Basement has an amazing sale in many major cities where they sell designer dresses for $249!!
* Then there are new and used as well as vintage bridal gowns on eBay.com You can find some great dresses for very little money here. You do need to check back often, though. You might find a simple dress that you can add to or alter. Or you might find exactly what you're looking for as long as you are willing to be patient and keep checking back. It is worth the effort.
* Don't forget wedding dress rentals.
* Wearing your mother's or grandmother's wedding dress is a very nice thing to do.
* Compare newlywed reviews and ratings online to ensure you're getting the most for your money.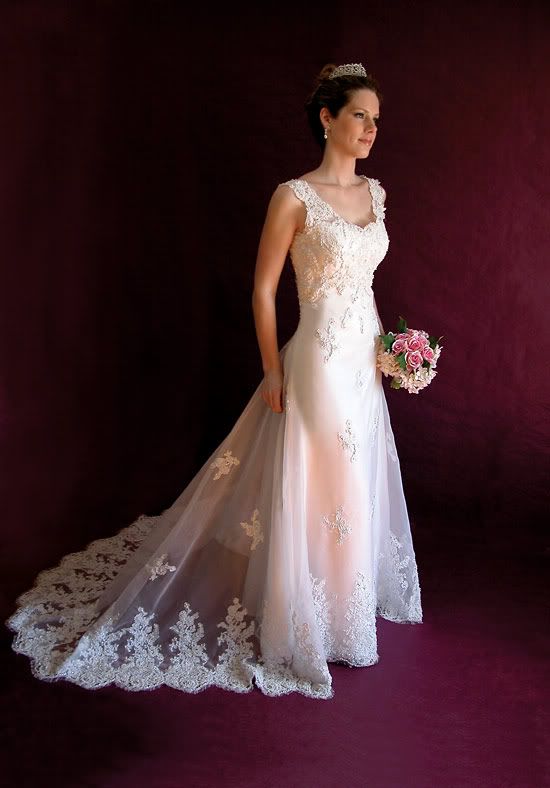 Save Money on Your Wedding Dress